The Age Friendly University Network: 4 ways it may help make aging easier
The Age Friendly University (AFU) global network is a movement that may help shape how we live and work in retirement by increasing educational opportunities for older adults.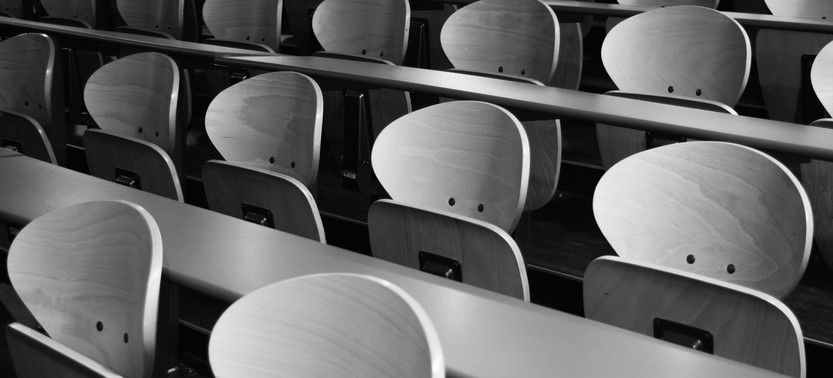 LEARNING
Most of us dream about retiring. How many of us, I wonder, have a plan for what we'll do in retirement?  MIT Age Lab's Joseph Coughlin said recently "…the retirement story of working and then reaping reward is incomplete – the story gets us to retirement, but provides little guidance of how to live in retirement." (Read the full story)
The Age Friendly University (AFU) global network is a movement that may help shape how we live and work in retirement by increasing educational opportunities for older adults. The movement, started in Dublin, consists of colleges and universities that have endorsed 10 AFU principles and committed to being more age friendly in their programs and policies.  There are now some 45 member institutions worldwide, including three in Massachusetts: Lasell College, William James College, and the University of Massachusetts, Boston. The Massachusetts Gerontology Association also endorses the Age Friendly University movement.
Four ways the AFU movement may help make aging easier
New or refreshed professional skills
Many retired Baby Boomers decide to return to work.  Surprised? Check out this story about the VanGorders: Active baby boomers rewrite the retirement myth.
Colleges offering age friendly programs give boomers a chance to learn new skills for those who want to combat ageism in the workplace (a growing issue) and continue working well into their 60's, 70's and beyond.
Certified Age Friendly employers who value employees based solely on their proficiency, qualifications and contribution can be an attractive option for these 50+ job seekers. (You can get a full list of Certified Age Friendly Employers when you apply to any job listing on RetirementJobs.com or open a free account).
Improved brain health
There's scientific evidence and opinion suggesting that learning new skills may slow brain aging.  "New brain cell growth can happen even late into adulthood," says Dr. Vahia. "The process of learning and acquiring new information and experiences, like through structured classes, can stimulate that process."
Socialization
Isolation and the lack of socialization are a persistent and growing challenge amongst older adults. Nowhere is this more evident than with elder orphans – seniors aging alone.  Almost 20% of boomers do not have children (Forbes).
Age-friendly courses can help build new friendships later in life.  Learning programs like the Osher Lifelong Learning Institute at UNC Asheville offer courses geared for older adults. The AFU movement takes an intergenerational approach to lifelong learning where older adults learn alongside younger students and develop friends and social networks with people of all ages who share a common interest.
"With demographic changes making for more age-diverse communities all around us, opportunities for younger and older people to learn with, and from, each other are timely and important. Not only can intergenerational exchange help to combat ageism – that strikes both at younger and older people – it also offers space for the exchange of ideas that draw on diverse experience and expertise. We'll certainly have stronger communities around our campuses if we can bring generations together on our campuses and in our classrooms." — Joann M. Montepare, Ph.D., Director, RoseMary B. Fuss Center for Research on Aging and Intergenerational Studies, Professor of Psychology, Lasell University
Lifelong learning
Lifelong learning is not new. Just do a Google search on lifelong learning and you'll see what I mean. The rise of the AFU movement, though, finally gives older adults who value learning beyond work-related skills a community of like-minded people with whom to learn. Being near an alma mater or favorite college is an important factor for many older adults when choosing where to live in retirement.
Age Friendly Advisor collects and publishes ratings for communities on education. These are calculated using a blend of reviews from people who live in, or have recent first-hand knowledge of, a given community, and statistics collected from third party data sources. Think your community has a number of institutions with educational opportunities for older adults? Give it a review and share your feedback with your community.
Date posted: Jan 28, 2019