What makes a nursing home age-friendly?
For the next piece in this series, we analyzed the results of our survey on age-friendly nursing homes.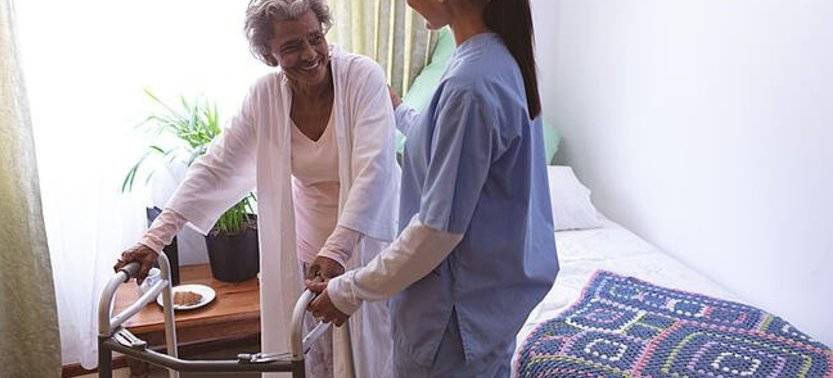 LEARNING
For the next piece in this series, we analyzed the results of our survey on age-friendly nursing homes, assisted living facilities, and other long-term care options. Like the other pieces, all of the bullet-points are quoted directly from readers like you. In the comments below, let us know what you think!
Personalized and Transparent Care
Age-friendly nursing facilities are those that take an integrative approach to caring for a patient that isn't a one-size fits all model where everyone regardless of age or condition is treated as if they were all the same objects given the same medications and the same attention whether or not they are appropriate for that person's age or condition.  
Transparency about ones care.  Take complaints seriously and investigate the complaint and give timely feed back and the resolution on the complaint.  Allow a complaint to be anonymous so one isn't afraid of retaliation.  Have frequent round-table discussions with with residents keeping them informed about current and any future changes that may affect them.  Have age related counselors see each resident monthly to address any depression/mental issues one may have.
Genuine Care, friendly environment, fostering togetherness.
A Variety of Activities
Multiple options for social interaction-book clubs, cards, bingo, movies, shopping and other excursions. Opportunities for mental stimulation. Low impact outdoor opportunities like gardening.
A variety of classes and or programs to keep residents pleased.
Activities that many residents can enjoy and a friendly staff.
There would be an assortment of things for residents to do. Even have some live entertainment, visis by middle school and high school students. Also have a pen-pal program.
I believe the activities and all surroundings that offer patients another way to live their lives to the fullest.
A nursing home must ensure that activities and group functions are available (once Covid issues subside) to all residents to allow the individuals to interact in order to maintain mental stimulation, which is vital for elderly people.
Recreation, swimming, dancing, card games, bingo, book clubs
Mature Staff
Staff that are older and mature
The people that work there.  I worked in nursing homes while I was in college and loved every minute of it.  If the patients feel loved and cared for that is what make a nursing home age friendly.  
Staff who understand working with different age groups
Older worker are great listeners. They are very compassionate to those not much older than themselves. They understand the vulnerabilities of aging adults.
I think older workers can relate to older or challenged residence because they know they may be in the same situation on day and need help and compassion. 
Staff who try to see themselves in [the residents'] declining situation; make time with them as a friend, LISTEN to them, SEEK friendship, pay faithful attention to details, and SMILE whenever appropriate.
Having older attendants who have more in common with the residents. Also, most older people have more people skills, than younger folks, who are not adept at conversation and empathy.
Frequent Visitors
The inclusion of a visit by young people to see their relatives in the nursing home.  This could be for no longer than an hour depending on the age.
Volunteers that come into nursing homes and visit with patients, play board games, celebrate special dates - birthdays, etc. - especially if they don't have family members nearby to share or they don't have family. The nursing staff is short-handed and need to spend more time with serious ill patients so this is a great help to them. Sadly, many nursing homes don't have this help.
Date posted: Feb 17, 2021