Member of the World Health Organization Global Network of
age friendly
Cities and Communities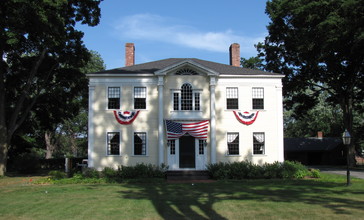 Agawam is a city in Hampden County, Massachusetts, United States. The population was 28,438 at the 2010 census. Agawam sits on the western side of the Connecticut River, directly across from Springfield, Massachusetts. It is considered part of the Springfield Metropolitan Statistical Area, which is contiguous with the Knowledge Corridor area, the 2nd largest metropolitan area in New England. Agawam contains a subsection, Feeding Hills. The Agawam Council on Aging is dedicated to meeting the information, service, and recreation needs of older adults in our community. The Council on Aging and Senior Center provide a place to promote a spirit of healthy, positive, aging through education and activities for all seniors, their families, and the community at large. The Senior Center offers the following programs to their Seniors:
Computer Club: The Computer Club meets the 2nd and 4th Tuesday of every month at 10 a.m., this is a great group of folks who gather and help one another with computer questions and issues.
Newsletter: Check out our monthly Senior Center newsletter for details, they are available at the Senior Center, Town Hall, and local businesses. 
Vans: Our Senior Center Van is now up and running. The van is available for appointments and shopping trips. The van is available 8 a.m. to Noon, Tuesday through Friday please call the Senior Center to book an appointment.
FRIENDS: The FRIENDS of the Agawam Senior Center is a group that meets the 1st Wednesday of every month at 10 a.m. They discuss upcoming events and fundraisers that the FRIENDS group put on. The FRIENDS group is one the main fundraising sources of the Senior Center. We are always looking for new and motivated members that want to be involved and help better the Senior Center.
Senior Living Communities
Explore Home Care Options Near You
Find a Financial Professional Near You
Taxes