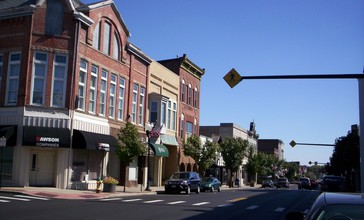 Ashland is a city in and the county seat of Ashland County, Ohio, United States. The population was 20,362 at the 2010 census. It is the center of the Ashland Micropolitan Statistical Area (as defined by the United States Census Bureau in 2003). Ashland is well known in the state for its "welcome sign" that proclaims the city to be "The World Headquarters of Nice People." Ashland was designated a Tree City USA by the National Arbor Day Foundation.
People in Ashland take time for their elderly
There are several assisted living facilities in the area, as well as a major university. There are people of all ages. And the city is easy to drive around.
I was a preschool teacher and home visits and community activities were my two favorite activities because people were out-going and very supportive of the school and children. They supported the children in our program and being in the Salvation Army building in Ashland, Ohio gave me opportunity to meet people in the community and their willingness to serve. Very supportive and caring community.
They are not willing to hire people over the age of 55 or so, I would say; also there are no discounts given to seniors at local colleges or trade schools.
My neighbor hood is nice, friendly. Folks know each other by site or thru talking.
Senior Living Communities
Explore Home Care Options Near You
Find a Financial Professional Near You
Taxes