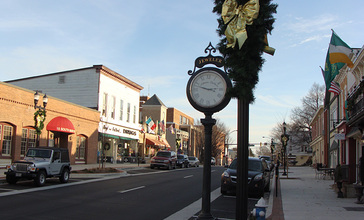 The town of Bel Air is the county seat of Harford County, Maryland. According to the 2010 United States Census the population of the town was 10,120.
This area is very mixed in age.
Bel Air offers a wide-variety of community service events from rec actiivities to senior living activities. Harford Community College is nearby which provides educational and recreational opportunities to include job training. The school system is ranked highly among the best in Maryland. As a historic town, Bel Air's Main Street provides some fun shopping and dining experiences as well as in town. It is a very sought-after community.
All the above Many Retired Military APG and Edgewood Arsenal. Near Bel Air Athletic Club and Harford Mall
Very friendly town also helpful people who live or bust in this town. Always helping others and children
Private homes, quiet, wooded area, livability
Senior Living Communities
Explore Home Care Options Near You
Find a Financial Professional Near You
Taxes