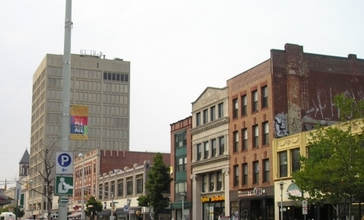 Situated directly north of Boston, across the Charles River, it was named in honor of the University of Cambridge in England, an important center of the Puritan theology embraced by the town's founders. Harvard University and the Massachusetts Institute of Technology (MIT), two of the world's most prestigious universities, are in Cambridge, as was Radcliffe College, one of the leading colleges for women in the United States until it merged with Harvard on October 1, 1999. Cambridge, MA can be a good town for older adults to live in. Here are some reasons why:


Healthcare: Cambridge is home to renowned healthcare institutions and hospitals, including Harvard-affiliated medical facilities. There are several medical centers, doctors' offices, and specialists available to cater to the healthcare needs of older adults.


Age-Friendly Community: Cambridge is committed to being an age-friendly community, with initiatives and programs in place to support older adults. The city aims to promote active aging, social inclusion, and accessible services for older residents.


Walkability and Transportation: Cambridge is highly walkable, with well-maintained sidewalks and pedestrian-friendly streets. The city also has an extensive public transportation system, including buses and subway lines, making it convenient for older adults to get around.


Recreation and Parks: Cambridge offers a variety of parks, green spaces, and recreational facilities. These spaces provide opportunities for leisure activities, walking, and socializing, enhancing the quality of life for older adults.


Access to Amenities: Cambridge has an array of amenities, including shopping centers, restaurants, libraries, and community centers. These amenities contribute to a vibrant and inclusive community that caters to the needs and interests of older adults.


Community Support: Cambridge has resources and support services specifically designed for older adults. This includes senior centers, social programs, volunteer opportunities, and educational workshops. These services promote social engagement, well-being, and a sense of belonging.
East Cambridge is a great community to live in, i went to one of the best public high schools in my city. We have a diverse community, it's super safe for friends and family, it's easy to get around. You don't need a car because everything is so close to each other.
I originally received my CNA license 11 years ago in high school. I have been a CNA for 7 years. I have worked in several different types of facilities. I am currently in LPN school.
There are many accessible spaces and cultural activities. From the Fogg Art Museum and Natural History Museum at Harvard, to the public library. There are many open green spaces along the river, the common and parks. The community is vibrant people of all ages, and is friendly. It is also very walkable.
Side walks can be to narrow for people with mobility impairments.
Transportation friendliness education education working
Senior Living Communities
Explore Home Care Options Near You
Find a Financial Professional Near You
Taxes