Cincinnati

Cincinnati
Ohio
Member of the World Health Organization Global Network of
age-friendly
Cities and Communities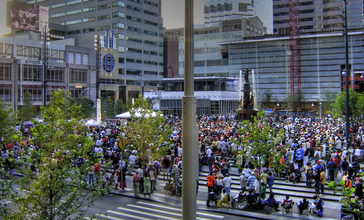 Cincinnati is a city in the U.S. state of Ohio and seat of Hamilton County. Settled in 1788, the city was located at the north side of the confluence of the Licking River to the Ohio.
Im new to ohio, one year. I moved from California west coast where ive lived for 59 years+. Where i bought my house seem fine to live.
I cannot speck to the community/location itself, I can only speak to the quality of care I am willing to give to the elderly community in need of compassionate care and understanding.
This place is age friendly because no matter the age, everyone has a resource to things they may need and their are events every now and then for everyone in the neighborhood to enjoy fellowship.
Never had issues, though Im only 55
Everyone greets and help each other
Senior Living Communities
Explore Home Care Options Near You
Find a Financial Professional Near You
Taxes