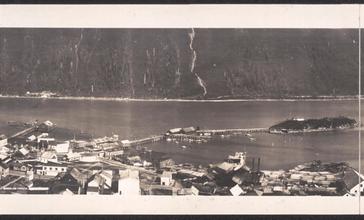 Douglas is a community on Douglas Island in southeastern Alaska, directly across the Gastineau Channel from downtown Juneau.
The only traditional school left on Douglas is Gastineau Elementary, which serves all the Douglas Island elementary-aged students; the Douglas Public Library is part of the Juneau Public Library System. Douglas has a few restaurants and bars (The Island Pub, Louie's Douglas Inn, and The Douglas Café), a local live theater (Perseverance Theater), and a gas station. The town's population has dropped over the years but recently is up to about 3,000 people, or close to ten percent of the City and Borough of Juneau's population. Douglas gets its water and electricity from Juneau and has a mix of onsite and municipal (diverted to Juneau) wastewater treatment.
The Alaska Department of Corrections has its headquarters in Douglas.
Explore Home Care Options Near You
Consider the benefits of an in-home caregiver. Care can range from 1 hour a day, to a few hours a week, to full time. Connect to a trusted provider today.
Find a Financial Professional Near You
Taxes
A
How did Alaska earn the grade of A? We examined the state taxes based on how age friendly they are. Alaska has a state sales tax of 0.00%. Of particular interest is that Alaska does not have taxes on social security. There are no estate taxes. There are no taxes imposed on inheritance. Alaska has an effective property tax rate of 1.19%. Weighing these taxes and other taxes most likely to impact the aging population is how Alaska earned its state tax grade of A.
Learn more about taxes in Alaska