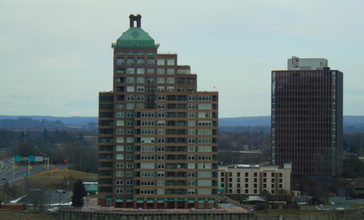 East Hartford is a town in Hartford County, Connecticut, United States. The population was 51,252 at the 2010 census.
It's a good and quite neighborhood with lovely people
Schools playgrounds parks clean environment
East Hartford proves to be very age friendly, for example, many elderly people take walks around the neighborhood pretty often. Also, our community center holds events for the elderly while also providing them with safe passage to attend these events. I will also like to note that there are quite a few elderly living centers in East Hartford indicating that this town is very age friendly. Not only does this town provide care and events for the elderly but also for the youth.
In East Hartford there are many retirees and senior living comminutes through out the town, East Hartford in general is friendly and welcoming to all.
Senior Living Communities
Explore Home Care Options Near You
Consider the benefits of an in-home caregiver. Care can range from 1 hour a day, to a few hours a week, to full time. Connect to a trusted provider today.
Find a Financial Professional Near You
Taxes
D
How did Connecticut earn the grade of D? We examined the state taxes based on how age friendly they are. Connecticut has a state sales tax of 6.35%. Of particular interest is that Connecticut does have taxes on social security. There are estate taxes. There are no taxes imposed on inheritance. Connecticut has an effective property tax rate of 2.02%. Weighing these taxes and other taxes most likely to impact the aging population is how Connecticut earned its state tax grade of D.
Learn more about taxes in Connecticut