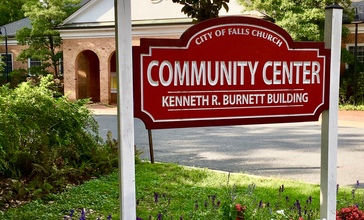 Falls Church is an independent city in the Commonwealth of Virginia. As of the 2010 census, the population was 12,332. The estimated population in 2015 was 13,892. Falls Church is included in the Washington metropolitan area. Falls Church has the lowest level of poverty of any independent city or county in the United States. Taking its name from The Falls Church, an 18th-century Church of England (later Episcopal Church) parish, Falls Church gained township status within Fairfax County in 1875. In 1948, it was incorporated as the City of Falls Church, an independent city with county-level governance status although it is not a county. The city's corporate boundaries do not include all of the area historically known as Falls Church; these areas include portions of Seven Corners and other portions of the current Falls Church postal districts of Fairfax County, as well as the area of Arlington County known as East Falls Church, which was part of the town of Falls Church from 1875 to 1936. For statistical purposes, the U.S. Department of Commerce's Bureau of Economic Analysis combines the City of Falls Church with Fairfax City and Fairfax County. At 2.11 square miles, Falls Church is the smallest incorporated municipality in the Commonwealth of Virginia.
It is a quite residence, which is not only beneficial for kids but also older individuals.
Our neighborhood is full with aged people and age friendly people. They treat us with the utmost respect and are expected to be treated the same, which, they are.
Adequate handicapped parking, however it's too far away from destination.
People have public transportation running good education and most people are busy working
people were in need of help
Senior Living Communities
Explore Home Care Options Near You
Consider the benefits of an in-home caregiver. Care can range from 1 hour a day, to a few hours a week, to full time. Connect to a trusted provider today.
Find a Financial Professional Near You
Taxes
B
How did Virginia earn the grade of B? We examined the state taxes based on how age friendly they are. Virginia has a state sales tax of 5.30%. Of particular interest is that Virginia does not have taxes on social security. There are no estate taxes. There are no taxes imposed on inheritance. Virginia has an effective property tax rate of 0.79%. Weighing these taxes and other taxes most likely to impact the aging population is how Virginia earned its state tax grade of B.
Learn more about taxes in Virginia