Fort Worth

Fort Worth
Texas
Member of the World Health Organization Global Network of
age friendly
Cities and Communities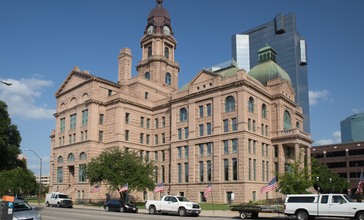 Fort Worth is the 16th-largest city in the United States and the fifth-largest city in the state of Texas. The city is located in North Central Texas. 

The Tarrant County Area Agency on Aging has 4 primary ways it interacts with the public and maintains age-friendliness with its residents
Benefits Counciling: Get free one-on-one advice about Medicare, Medicaid, HMOs, QMB/SLMB, disputes over hospital bills, Food Stamps and more by calling a state-certified benefits counselor
Long Term care Ombudsman: If you have a problem with a long-term care facility, assisted living facilities or other types of residential facility that you can't resolve yourself, you can call a local ombudsman – a specially-trained advocate who can explain rights, resources and procedures and help identify, investigate and resolve complaints of long-term care facility residents.
Home Delivered Meals: Meals On Wheels Inc. of Tarrant County prepares and delivers thousands of well-balanced meals to homebound disabled and elderly people every day.
Congregate Meals at Senior Centers: Sixty and Better serves hot meals to people age 60 and older five days a week at 28 senior centers. These centers also offer free health assessments, nutrition education, physical fitness, legal clinics and more.
Contacts
500 N. Main, Ste. 200
Fort Worth, TX 76164-0448
(817) 258-8000
www.unitedwaytarrant.org
[email protected]
For Worth is for all age groups
community takes care of the seniors through various participation such as community events, neighborhood events, and general livability.
I think this town is age friendly because of the good community engagement and the different types of education whether it is high school ,elementary or college
A lot of parking and homes
Senior Living Communities
Explore Home Care Options Near You
Find a Financial Professional Near You
Taxes