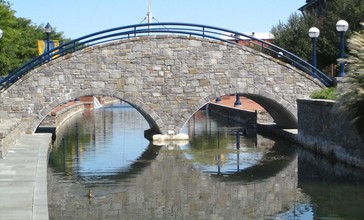 Frederick is a city and the county seat of Frederick County in the U.S. state of Maryland. It is part of the Baltimore–Washington Metropolitan Area. Frederick has long been an important crossroads, located at the intersection of a major north–south Indian trail, and east–west routes to the Chesapeake Bay, both at Baltimore and what became Washington, D.C. and across the Appalachian mountains to the Ohio River watershed. It is a part of the Washington-Arlington-Alexandria, DC-VA-MD-WV Metropolitan Statistical Area, which is part of a greater Washington-Baltimore-Arlington, DC-MD-VA-WV-PA Combined Statistical Area. The city's population was 65,239 people at the 2010 United States Census, making it the second-largest incorporated city in Maryland, behind Baltimore. Frederick is home to Frederick Municipal Airport (IATA: FDK), which primarily accommodates general aviation traffic, and to the county's largest employer U.S. Army's Fort Detrick bioscience/communications research installation.
Generally livable,with working opportunities ,good educational and transportation facilities
Good senior centers and other senior services.
The city has been discovered as a lower-cost alternative to the DC/Baltimore area. There's strong competition for housing which drives living costs up. Traffic is heavier, and the general pace of living has quickened. This is not always a friendly or easy environment for an older citizen. But on the plus side, the community is vibrant, there are many cultural opportunities (not always available in similar small cities in a relative rural setting in this state) and there is a general sense of relevance that is not always felt in communities outside the DMV.
There are are working families with young school age children living in this community. People are always out walking their dogs with the kids in the evenings. When any one meets you, they stop to have a .friendly chat
Because everyone gets along
Senior Living Communities
Explore Home Care Options Near You
Find a Financial Professional Near You
Taxes