Galveston

Galveston
Texas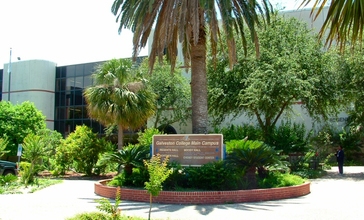 Galveston ( GAL-viss-tən) is a coastal resort city on Galveston Island and Pelican Island in the U.S. state of Texas. The community of 209.3 square miles (542 km2), with an estimated population of 50,180 in 2015, is the county seat and second-largest municipality of Galveston County. It is within Houston–The Woodlands–Sugar Land metropolitan area. Named after Bernardo de Gálvez y Madrid, Count of Gálvez (born in Macharaviaya, Malaga, Spain), Galveston's first European settlements on the island were built around 1816 by French pirate Louis-Michel Aury to help the fledgling Republic of Mexico fight Spain. The Port of Galveston was established in 1825 by the Congress of Mexico following its independence from Spain. The city was the main port for the Texas Navy during the Texas Revolution, and later served as the capital of the Republic of Texas. During the 19th century, Galveston became a major U.S. commercial center and one of the largest ports in the United States. It was for a time Texas' largest city, known as the "Queen City of the Gulf". It was devastated by the 1900 Galveston Hurricane, whose effects included flooding and a storm surge. The natural disaster on the exposed barrier island is still ranked as the deadliest in United States history, with an estimated death toll of 6,000 to 12,000 people. The city subsequently emerged during the Prohibition era as a leading tourist hub and a center of illegal gambling. This era ended in the 1950s. Much of Galveston's economy is centered in the tourism, health care, shipping, and financial industries. The 84-acre (340,000 m2) University of Texas Medical Branch campus with an enrollment of more than 2,500 students is a major economic force of the city. Galveston is home to six historic districts containing one of the largest and historically significant collections of 19th-century buildings in the United States, with over 60 structures listed in the National Register of Historic Places.
Everyone in the community works together to make Galveston a better place
Galveston is filled of home assistants and transportation access. They do a lot of things for the elderly like live bands. They even have a place age friendly elderly can go and hangout during the day for people their age as well.
Most attractions and activities are physical since it is a beach town.
It's a tourist town. Most of the activities and job opportunities are geared towards young people. Not much for those over 50 and/or with disabilities.
Senior Living Communities
Explore Home Care Options Near You
Find a Financial Professional Near You
Taxes