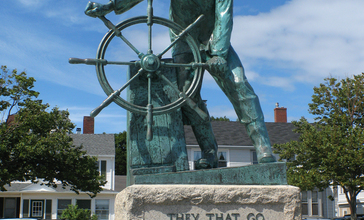 Gloucester is a city on Cape Ann in Essex County, Massachusetts, in the United States. It is part of Massachusetts' North Shore. The population was 28,789 at the 2010 U.S. Census. An important center of the fishing industry and a popular summer destination, Gloucester consists of an urban core on the north side of the harbor and the outlying neighborhoods of Annisquam, Bay View, Lanesville, Folly Cove, Magnolia, Riverdale, East Gloucester, and West Gloucester. The Council on Aging works to serve as a focal point where seniors and their families can access the local and state network of elder services while providing an integrated array of social, health, recreational, and educational programs for older men and women. Programs and Services Include:
Legal, Financial, and Clinical Services: The Rose Baker Senior Center also offers programs to help Gloucester's senior residents understand their rights, gain / retain financial stability, and be involved as an active member of their civic community.
Health Related Programs: The COA strives to promote good health by providing health-related programs and events.
Outreach Program: Outreach encompasses working with folks in a helping capacity at the Rose Baker Senior Center through home and telephone visits, acquainting elders and their families with community resources and opportunities and to making referrals to agencies and services when necessary.
ContactsRose Baker Senior Center 
6 Manuel F. Lewis Street
Gloucester, MA  01930
978-281-9765
I think it's a pretty age neutral city. There are reasonably good services for seniors, including a fairly new senior center. However, Gloucester is also something of a tourist town and seems to be losing a lot of its rentals into expensive by-the-week vacation rentals.
There is a lot of retirement homes and homes to help disabled people and is a friendly community
Because they help and understand elderly people a lot
i question community engagement...it is all very familial here. but i don't have alot of experience with it. their is sr. housing, sr. center
Gloucester takes care of it's elderly population by providing several building dedicated just for those 65+, we have transportation and local senior centers to give our elder residents the freedom and independence they deserve.
Senior Living Communities
Explore Home Care Options Near You
Find a Financial Professional Near You
Taxes