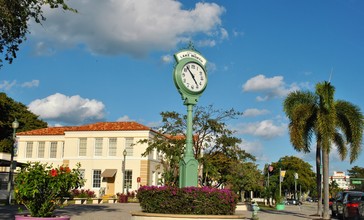 Lake Worth is a city in Palm Beach County, Florida, United States, which takes its name from the body of water along its eastern border known as the Lake Worth Lagoon. The lake itself was named for General William J. Worth, who led U.S. forces during the last part of the Second Seminole War. As of 2010, the population estimated by the U.S. Census Bureau was 34,910. It is a principal city of the Miami metropolitan area, which was home to an estimated 6,012,331 people in 2015.
My neighborhood is an "all ages" community. It is located near all major retail stores and daily commute is time manageable.
Employers need one thing and that's employee's Not just any employee's, but older employees because they are dependable, honest, organized, and loyal. Maturity comes from a lifetime of work experience and being an active problem solver. One example of this is excellent communication skills of knowing how and when to communicate. As a former business owner, listening to consumer's idea and criticisms took many years to learn, evolve, and implement into my professional and personal life.
I don't know what's that mean
I chose Neither because the neighbors don't really have time.But, some of them will greet the person or have a short conversation. and some would not say anything. overall, most of them are very friendly.
Senior Living Communities
Explore Home Care Options Near You
Find a Financial Professional Near You
Taxes