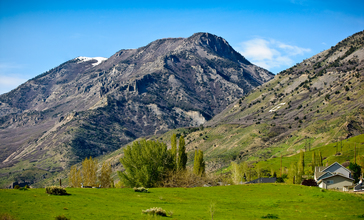 Lindon is a city in Utah County, Utah, United States. It is part of the Provo–Orem, Utah Metropolitan Statistical Area. The population was 10,070 at the 2010 census. In July 2014 it was estimated to be closer to 10,723 by the US Census Bureau.
The western sculptor Grant Speed resided in Lindon.
Lindon is one of the most desirable cities to live in in Utah. Lindon has a very friendly atmosphere, a great senior citizens senior meals program. The scenery is very good. It is in close proximity of of all medical needs, shopping, fitness facilities, and recreation, and has that small town feel to it.
Very community minded, Multiple city-wide activities for all ages, senior center
Senior Living Communities
Explore Home Care Options Near You
Find a Financial Professional Near You
Taxes