Member of the World Health Organization Global Network of
age-friendly
Cities and Communities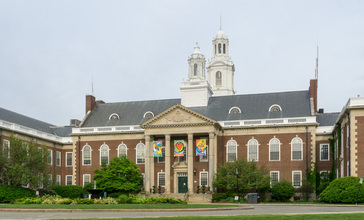 Newton is a suburban city in Middlesex County, Massachusetts, United States. It is approximately 7 miles (11 km) west of downtown Boston and is bordered by Boston's Brighton and West Roxbury neighborhoods to the east and south, respectively, and by the suburb of Brookline to the east, the suburbs of Watertown and Waltham to the north, and Weston, Wellesley and Needham to the west. The Council on Aging is a group of interested volunteers appointed, by the Mayor, to serve the needs and improve the quality of life for all Newton seniors focusing on outreach, advocacy, education, and legislation. The Council on Aging and Advisory Board are part of the Department Of Senior Services and shares the mission, vision and values of the department. The Council on Aging provides the following services to the community:


Support Groups: Parkinsons support group, low vision support group, caregiver support group.


Education: Group technology classes offered at the Newton Public Library. There are also educational programs to help residents learn more about housing, estate planning, Medicare, retirement strategies, scams & identity theft, and more. See newsletter for a current list of programs.


Health and Nutrition Services: The Newton Public Health Nurse sees individuals on a first-come, drop-in, basis to take blood pressure and answer medication questions.


Contacts
1000 Commonwealth Ave., Newton Centre, MA 02459

Tel. 617-796-1000
Newton has many services for seniors, I have never felt discriminated in any way living here, I also have several close friends that live in Newton also.
I work at Lasell Village, a vibrant intergenerational senior living community on the campus of Lasell University. It's walking distance to the Riverside MBTA and to the library and classrooms at the university. Newton-Wellesley Hospital is just over one mile away and a community health partner. Lasell House, short-term and long-term skilled nursing, is located within Lasell Village.
Many things to do for seniors, lots of social support and groups. Age group has many of others in that demographic. Friendly, senior centers, groups, many living homes for seniors, large town/ city
— have a Senior Center (could be more modern)
—transportation friendly
— Senior exercise program
Senior Living Communities
Explore Home Care Options Near You
Find a Financial Professional Near You
Taxes