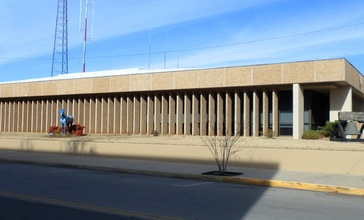 Shawnee is a city in Pottawatomie County, Oklahoma, United States. The population was 31,543 in 2014, a 4.9 percent increase from 28,692 at the 2000 census. The city is part of the Oklahoma City-Shawnee Combined Statistical Area; it is also the county seat of Pottawatomie County and the principal city of the Shawnee Micropolitan Statistical Area. With access to Interstate 40, Shawnee is about 45 minutes east of the attractions in downtown Oklahoma City. To the east and northeast, Shawnee is 112 miles from the McClellan-Kerr Arkansas River Navigation System which provides shipping barge access to the Gulf of Mexico.
Shawnee is a very friendly town that cares about its people. There are many activities year round for seniors including golf, fishing, dancing, 3 casinos and loads of Native American Culture to enjoy from the local Pottawatomie Tribe. The International Finals Youth Youth Rodeo is also held in Shawnee every summer.
We have senior activities as well as lonches
Explore Home Care Options Near You
Consider the benefits of an in-home caregiver. Care can range from 1 hour a day, to a few hours a week, to full time. Connect to a trusted provider today.
Find a Financial Professional Near You
With 9,000 financial professionals available across the nation and 4,500 on MassMutual.com, MassMutual is committed to helping you secure your future.
Taxes
C+
How did Oklahoma earn the grade of C+? We examined the state taxes based on how age friendly they are. Oklahoma has a state sales tax of 4.50%. Of particular interest is that Oklahoma does not have taxes on social security. There are no estate taxes. There are no taxes imposed on inheritance. Oklahoma has an effective property tax rate of 0.89%. Weighing these taxes and other taxes most likely to impact the aging population is how Oklahoma earned its state tax grade of C+.
Learn more about taxes in Oklahoma