How to Bust Caregiving Burnout
By Sally Abrahms
Why is it that so many family caregivers feel guilty for taking time for themselves? They think they should and must be with a spouse, aging parent or friend who is ill or else they are selfish and frivolous. 
I've spoken to really smart people who are willing to risk caregiver burnout rather than take a breather or get help. 
There can be many feelings when you're in this role: anxiety; fear; stress; sadness; lack of control; anger; irritability; hopelessness; remorse; resentment; grief; exhaustion; and loss of your old relationship. They can color your perception and behavior. 
I have felt many of these emotions over the course of 14 consecutive years being a caregiver to my father and then to my mother and mother-in-law (same time in two different states). 
When I got a call during my vacation that my mother had had a "this-is-it" stroke and was in the hospital, I dashed to Connecticut to be with her. I went directly to the hospital and moved into her room until her death five days later. 
Over the course of 120 hours, I left her side just twice, and yet I still felt guilty. Once was to shop briefly for a dress for her imminent funeral. (I left so fast, I hadn't brought one.) The other was to run across the street to use the hospital treadmill for 30 minutes to relieve my stress. 
I was the only family member who had ever asked to use the hospital gym, I was told. It would have made others feel selfish for doing something for themselves, I'm guessing—just like me.
Reasons for Caregiver Burnout
Lack of support or understanding from other family members, friends

and

even health care professionals. Fraught sibling relationships due to caregiving a parent, or, an only child with no siblings to share responsibilities.

Money issues leading to intense worry. A 2017 AARP study found that family members spend $6,954 a year, or nearly 20% of their annual income, on out-of-pocket caregiving costs. 
This hit may come at a time when adult children are saving for their kids' college tuition and their own retirement.  
Too many tasks outside of actual caregiving: taking Dad to the doctors or finding someone else to do it, wrestling with the healthcare system and insurance claims, hiring and managing help, care coordination, paying a parent's bills, overseeing medication. . .

Shorter hospital stays and sicker patients released early mean families responsible for complex medical tasks (i.e. changing IVs or intravenous, inserting catheters or wound care)

Little time for anything else, whether it's to be with your own kids, spouse or friends, focus on professional work or pursue interests.
Smart Strategies to Combat Caregiver Burnout
1. Let others help. You don't have to do everything yourself. Besides, why does it need to be done exactly your way? 
A family member may want to help but think you have everything under control or don't want help or feel you are shutting them out and being resentful. Be inclusive!
Keep everyone informed and when you can, ask their opinion. 
2. Delegate democratically. Ask your sibling or child how they think they can help. What does a family member prefer doing? Is there something your son or sister is particularly good at? 
If they're technology-savvy, could they research the best smartphone apps or gadgets to monitor your parent's safety or medication compliance? Could they find a Certified Aging in Place Specialist (CAPS) to modify Dad's house so he can stay there (i.e. reduce tripping hazards or steps, install bathroom grab bars, adjust kitchen counters, convert a first floor den into a bedroom)?
If your long distance sister has the financial means, could she spring for a housecleaner or a part-time home health aide for Mom or spend a weekend a month, say, to relieve you?  
3. Know where to find resources in advance of a crisis. Research respite care. It might be in-home care for a few hours or a few days or a short stay in a long term care facility. Find out what kind of adult day care and other programs, services and events they have in the community. 
4. Talk, learn, and vent. It could be a therapist, member of the clergy, friend, support group, online forum or disease-specific organization.  
5. Exercise (even if it is in short spurts). In fact, studies show that it may be as beneficial as intense workouts.
One way to reduce anxiety and stress, say researchers, is by practicing yoga and mindfulness meditation. 
6. Don't fight your feelings. If you're tired, resent not having your old life back or have "bad" thoughts (I want this to end now!"), it's okay. As a friend told me recently, "your feelings are your feelings."
7. If you're not the primary one in charge, make sure you voice appreciation for the one who is. Many family members feel unappreciated and taken for granted. That can contribute to caregiver burnout.
Caregivers Need Empathy
I was in the family waiting room during my father's open heart surgery. I had just left my frail mother, with whom I was staying while my dad was in the hospital, at home. I was "sick-tired."
I had sprawled out on the hospital couch, although I don't remember lying down. I must have been dozing and looked up to see a woman around my age standing over me. She was waiting with her mother for what I'm assuming was her dad to come out of surgery. 
Clearly she knew something about caregiver burnout. She was tenderly placing a blanket on me so I could sleep. And I did.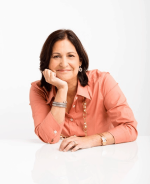 Sally Abrahms is an award-winning journalist and nationally recognized expert on baby boomers and seniors. She has published in TIME, Newsweek, AARP ( AARP the Magazine, the AARP Bulletin, aarp.org), The New York Times, The Wall Street Journal, Forbes, Kiplinger's Retirement Report, USA Today, The Washington Post, and The Los Angeles Times, among others.
Learn More About Care Options