Is Your City "Caregiving-Friendly"?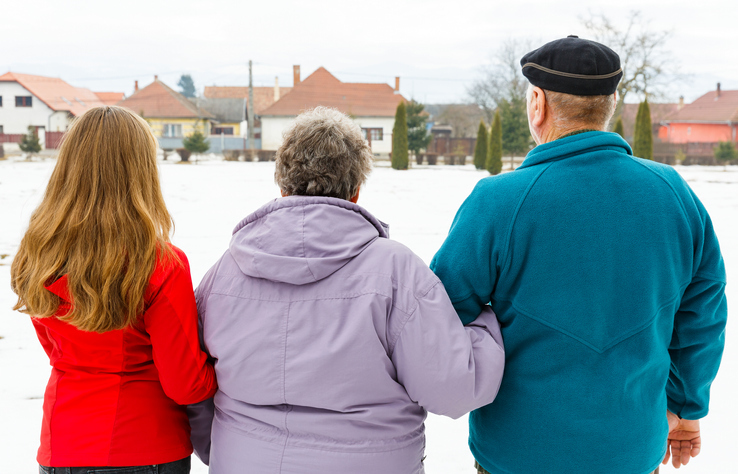 By Sally Abrahms
When you think of a city being age-friendly, it's usually in terms of ample parks and gathering spaces, wide sidewalks (think runners, wheelchairs and baby strollers) and what is known as pedestrian-friendly "walkability," affordable housing, and, of course, good transportation. 
But you might not consider how these features and others can impact caregivers — and caregiving. It's something to think about. A community welcoming to young mothers, Millennials and older adults will be better for all demographics, including someone taking care of a spouse or parent.
Let's say your town is rich with programming for those with dementia and their family caregivers. It might include a memory café, a place for people with Alzheimer's and dementia, and their family caregivers, to meet. It's often a monthly event held at a local coffee shop or a city's Senior Center. 
Sometimes it's an informal get-together with no agenda. Or, there may be music, crafts or dance led by a facilitator (likely a social services professional). Memory cafes are places to talk with others in similar straits, swap strategies, and, more than anything else, socialize and forget about their worries for a little while. 
These gatherings can be a godsend. Sharing common bonds and staying engaged are potent antidotes to the isolation and loneliness many care partners and the newly diagnosed feel. 
The physical and emotional fallout from loneliness is well documented by research. It can include depression, anxiety, dementia, a damaged immune system, heart disease, increased inflammation and even premature death.
Businesses That Are Age Friendly
In some cities, stores, restaurants and other places that interact with elders can receive an age-friendly business designation that they can display on their window. It shows older adults, the disabled, and caregivers that they are good places to shop or eat.  A sticker tells the public that this business "gets" the 50+ demographic. 
Increasingly, more businesses are putting in the time, training employees and applying for the designation. Age-FriendlyDC, in fact, offers a toolkit and checklist for businesses. They include:
Sensitivity training relating to older adults

Accessible services and convenient restrooms 

Benches or chairs for the disabled and elders to rest both indoors and out

Easy-to-read signage (at least a 12 font), brochures and menus

Respectful and helpful customer service
Caregiver Research
As a caregiver, think about how an age-friendly community might help you. Here are seven areas to consider:
1. What does your city offer caregivers and their loved ones? Ask at City Hall or Google "Elder services" plus the city or town. Your local senior center will also know about activities and services (remember the Memory cafes?)
2.  Another resource to check out: your local Area Agency on Aging (AAA). The National Association of Area Agencies on Aging website lets you enter your city, state or zip code to find the closest AAA near you. 
3. If your loved one has a difficult time leaving the house, you'll learn about resources and services that they could try. Through technology, a virtual senior center, for example, allows house-bound adults to take online classes or participate in brick-and-mortar senior centers from afar. Or, create a shared family website to post pictures and comments. You can also bookmark their favorite sites (i.e. play bridge against others or just watch, listen to music). Teach them to FaceTime or Skype.
4. Ask other caregivers what kinds of programs and experiences around town they have found valuable, interesting, fun and/or easy to access.
5. Do you have a way to get to these activities? If not, what are my options? Again, a senior center can connect you to transportation resources. There is also Uber and Lyft. Some senior living communities have partnerships with them or provide their own drop-off and pick-ups if you don't want to drive your family member. 
6. Is the event a good match for my spouse, sibling, or parents? Talk to the group leader in advance to get input from them. Or, ask for the name of another caregiver with similar circumstances you can call for their feedback.
7. If you or your loved one are thinking about moving — this is about your future, too — take a look at the list of age-friendly cities in the U.S. Living in or near one will, no doubt, make caregiving easier.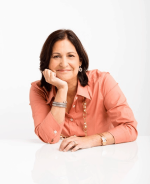 Sally Abrahms is an award-winning journalist and nationally recognized expert on baby boomers and seniors. She has published in TIME, Newsweek, AARP ( AARP the Magazine, the AARP Bulletin, aarp.org), The New York Times, The Wall Street Journal, Forbes, Kiplinger's Retirement Report, USA Today, The Washington Post, and The Los Angeles Times, among others.
Learn More About Care Options