Technology to Age Independently
By Sally Abrahms
Technology for older adults can make life better. It can extend their independence, stave off loneliness and social isolation, offer medical insights that can monitor and predict problems, help perform tasks that typically require mobility—and just as important, give adult children peace of mind. 
One-third of Americans age 65+ and 40 percent age 85+ live alone. It's no wonder that aging in place technology is expected to be a $20 billion industry for boomers and seniors by 2020. 
Almost all tech of this type requires broadband Internet, Wi-Fi or Bluetooth wireless connectivity. Here is a sampling of "nana" technology, as it has been dubbed:
Smart phone apps serve many functions. Medication management apps can remind Dad when it's time to take his medication and alert a family member via text or email if he's skipped a dose. There are apps you can program to release the pills remotely at Dad's.
Apps are getting more sophisticated. AliveCor, for instance, has a $99 smartphone-connected electrocardiogram that detects abnormal heart rhythms. There is also an Apple watch version.
Through GPS technology, a son or daughter can create perimeters so that if their parent with dementia wanders outside the house or away from a pre-determined area, they will be notified on their smart phone. 
Tablets and computers provide entertainment and edification: playing a real-time game of chess with assigned opponents; doing brain exercises; listening to an opera or an

audio book

; taking a free online course; sharing jokes; emailing

photos;

or

videochatting

with the grandkids.

 
These devices have serious medical uses, too. Through telemedicine, an older adult who lives in a rural area might speak via videochat with a doctor they aren't able to travel to see.
Sensors around the house in places that Mom typically uses such as the bathroom, bed or refrigerator can detect unusual patterns and potential problems. (Mom hasn't opened the refrigerator all day or is going to the bathroom more times than usual.) 
Connected homes and smart appliances can turn off lights or close the blinds, start the washing machine or open and lock doors remotely, among other things. 
Wearables such as PERS (Personal Emergency Response Systems) worn on the wrist, a belt or around the neck summon help in an emergency. Some work only in the house only, but most are good anywhere, whether it's on the golf course, in the yard or in another state. Some PERS have fall detection and can call for help even when you can't.
A watch-like gadget can gather respiratory, cardiac, sleep and activity data, and monitor chronic conditions. Medical information can be transmitted to health care professionals via telecommunications technology.
Personal assistants or Artificial Intelligence (AI)-enabled "voice first" software embedded in "smart" speakers, phones, watches, computers

and

tablets let you ask a question or issue a command: "Siri, will it rain today?," "Alexa, play  Billie Holiday songs,"  Google Home, "What's the score in the latest Red Sox game?," or Microsoft's Cortana, "Who was the president before Ronald Reagan?"
Virtual assistants can learn your habits and interests. Soon, Google Assistant will be able to make calls, whether it's to schedule a doctor's appointment or make a dinner reservation.  
Robots perform tasks, keep Dad company and "converse" with him. Social robot Jibo combines advanced facial and voice recognition with artificial intelligence. ElliQ

, which is mounted on a console next to a tablet, will be able to figure out your mood by responding to your body language, suggest doing something active if you've been sitting too long, and read you your emails.
Robotic pets, including stuffed animal cats that respond to human touch by purring and emitting a heartbeat sound and dogs that "bark," look like mini-versions of the real thing. While aimed at people with dementia, cognitively sharp older adults are also finding them comforting and fun. 
Soon, there will be exoskeletons to help stroke or accident victims walk again, lift something heavy,  reach an item off a high shelf or even climb stairs. 
Mostly in the experimental stage, these wearable mobile machines are powered by electric motors and other tech that allow a person's limbs to move and be strong.
Virtual reality (VR) headsets immerse seniors in an experience so they feel that they are really there and

in

the moment. Captured with a 360-degree video camera, these panoramic images offer endless adventures: a

white water

rafting trip; a visit to their home in their old neighborhood, or a family wedding they aren't able to attend--all from their living room chair

.

Driverles

s cars will be a boon to older adults who have to give up the keys, never drove or don't like being dependent on others. 
Already, there are transportation options, from buses and trains to Uber, Lyft, and taxis. But move over! In the next few years, driverless cars will be picking up Mom at her house and whisking her to the hairdressers, lunch with a friend, shopping, adult day care or the doctors. 
Pointers for Purchasing Technology
The various kinds and uses of technology can be overwhelming. When considering a purchase, ask yourself:
Is the product easy to use? If not, what good is it?
Does it sync across all devices (your smart phone, tablet, computer)? You want it to.
Is there good customer support?
Get recommendations from friends, colleagues, industry reviews, online customer comments and tech forums.
It's Still Technology
There is good news for aging in place technology: devices and gadgets are getting smaller, better, cheaper and easier to use. But keep in mind they still have limitations.
After all, a congenial robot, a chatty "smart" speaker or a VR program that makes you feel that you are walking in Apollo II astronauts' shoes, can't replace face-to-face interaction, the human touch or real experiences. What they can do is complement them beautifully.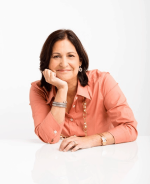 Sally Abrahms is an award-winning journalist and nationally recognized expert on baby boomers and seniors. She has published in TIME, Newsweek, AARP ( AARP the Magazine, the AARP Bulletin, aarp.org), The New York Times, The Wall Street Journal, Forbes, Kiplinger's Retirement Report, USA Today, The Washington Post, and The Los Angeles Times, among others.
Learn More About Care Options