The "Best Places To Retire" List Round-up
We looked at 6 different "Best Places To Retire" lists to see what they had in common—and what they may have missed.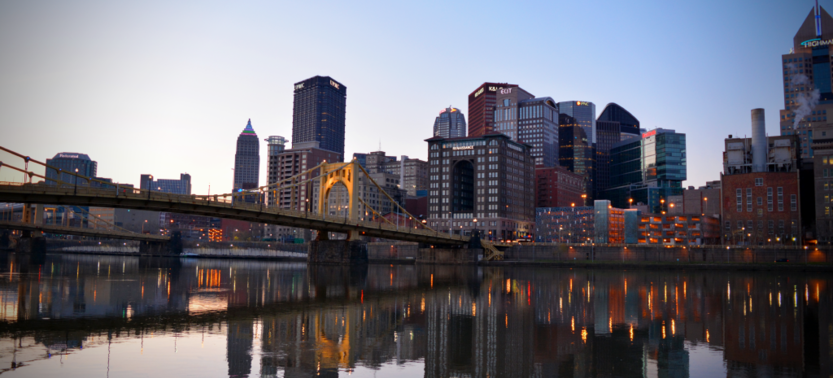 BEST PLACES TO RETIRE
Tim Tierney [CC BY-SA 4.0], via Wikimedia Commons
What we're doing is simple: examining the "Best Places To Retire" lists from lots of reputable sites across the Internet and seeing what they have in common.
Age Friendly Advisor's mission, in a nutshell, is to bring the wisdom of the 50+ crowd to complicated decisions that benefit from personal experience. Our database of cities uses a combination of user reviews and publicly available data across 6 domains to come up with a score that measures how age friendly a place is. With this focus on scoring and places, it only makes sense that we would collect all the Best Places to Retire lists and offer up a meta-analysis of what they have to say about communities across the US. So we did that!
We selected 6 popular sources: Forbes, USA Today, BankRate, Dave Ramsey.com, Kiplinger, and US News and World Report, and used data across several years. This is what we found out when we looked at all of them together to see how they ranked their Best Cities to Retire.
In 2018, Florida and Texas contained the highest number of "Best Places to Retire" cities: This isn't a terrible shock, given Florida's popularity and stereotype for retirees in general, but this is likely driven by both states' lack of state-level income taxes and warmer, sunnier climates. According to our survey, these considerations are very important once retirement rolls around (even more important than friends!), since many retirees are living on a fixed income and don't want to deal with winter snowfall. The danger here, though, is that these are relatively easy pieces of data to give too much weight. While they may have easy taxes and lots of sunshine, residents have scored them generally as harder to build a sense of community or get around with public transportation, both key elements of being age friendly, so be aware of the potential blind spots that other lists may have.


  The city that appears most frequently on this list is: Pittsburgh? While Pennsylvania didn't have the highest number of age friendly cities (it was 3rd behind Florida and Texas), Pittsburgh appears the most of all cities across all of these lists. The lists mentioned several reasons for spotlighting The City of Bridges, including cost of living, availability of attractions and universities, and nice tax breaks on retirement and social security income. It even claimed the top spot on Bankrate's 2017 list. Residents of Pittsburgh agree with its strengths in community engagement and education, scoring it above 4.5 in both categories. Comments note the ease of accessibility in public buildings, as well as general affability of residents as reasons for Pittsburgh's age friendliness.


The state with the highest average ranking in 2018 is Michigan: Because Grand Rapids was highly ranked by two different lists, and Ann Arbor by another, Michigan finished 2018 with its cities on the lists tallying an average rating of 4.67—higher than any other state that year. The state with the second highest ranked cities was Nebraska pulling in an average city ranking of 9.0, due to Grand Island's ranking on USA Today. Florida and Texas also ranked highly, which is impressive, given that those two states have more than 50 cities total that have appeared on these lists (but see our caveats above).
 
According to our meta-analysis, the cities that appear most frequently WITH high rankings are (in no particular order):*
* These are the most highly ranked cities that occur most frequently across all lists. That is, these cities have both frequent appearances across all lists (ranked and unranked) and rank highly (on ranked lists), according to the data we gathered across 2017 and 2018.
See below for the full Tableau workbook that visualizes the above data:
Agree with the list above? Disagree? Search and leave a review for a city that you think does a great job of supporting its citizens and sound off in the comments below.
Date posted: Mar 29, 2019