Just One In Four Nursing Homes Gets A Top User-Rating on AgeFriendly.org
Diamonds in the rough exist, say families who place a high importance on staffing and leadership accountability.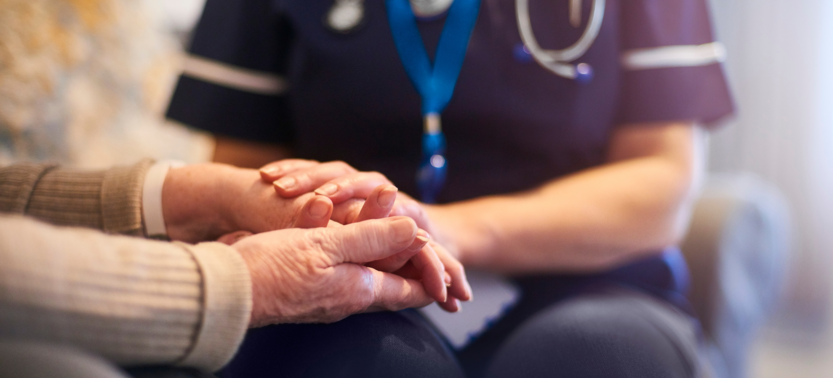 AGE FRIENDLY CARE
The cost of long term care can vary widely based on whether public funds are available, setting, location of care and level of care required. Check out tips on paying for care and highly-rated health facilities for your loved one.
"This is a hidden gem. The personal care my aunt received was excellent. All of the staff worked hard to care for both my aunt physical and emotional needs. She loved it there. A great team of folks with good leadership." (AgeFriendly.org user about the Hillcrest Healthcare Center in Ashland City, Tennessee).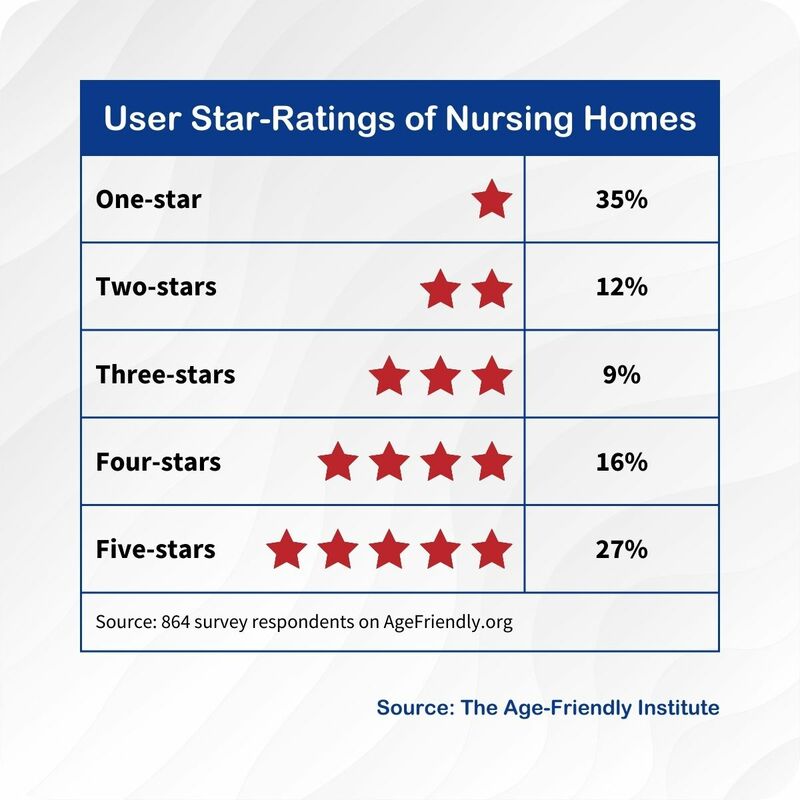 Lighthouse Nursing Care Center is among the just 1 in four nursing homes nationally that draws a five-star rating on AgeFriendly.org.  It's one of the diamonds in the rough in a nursing home landscape where staff shortages are acute and quality has declined.  There are myriad issues, but one key reason Lighthouse stands out: employee culture.  Director of Nursing Wendy Grose, whose career of several decades has been in hospice and nursing homes, says "it comes down to making staff feel like they're part of a family.  For the good and accountable CNAs and nurses, we 'block book' them with our agencies, and then we make them feel like the facility is part of their home.  Getting to know the employees one-on-one as a person makes a huge difference. If the staff is happy, it trickles down to the patients."
Hold health facility leaderships accountable!  Share your health care experience on AgeFriendly.org.
Nursing home quality has drawn increased attention recently.  The Moving Forward Coalition, a high-caliber group of healthcare leaders and advocates across the U.S., wants to address quality issues through big changes in policy and practices.  They're taking a holistic approach to improving quality and hearing the voice of residents.  "There are many possible reasons for lower satisfaction ratings. Some nursing homes may not have a strong, stable leadership team," says Coalition Chair Alice Bonner when asked why hospitals receive far higher patient ratings (hospitals receive twice the rate of five-star ratings from consumers on AgeFriendly.org).  Bonner continues, "Some nursing homes may not have staff dedicated solely to system-wide quality control. Nursing home teams do not always ask about a resident's goals, preferences and priorities, which is part of federal regulations for person-centered care and individualized care planning. Despite possible challenges, we have found many nursing homes that demonstrate positive best practices."
The need for culture improvement doesn't only apply to employees, experts say.  Good employee culture goes hand-in-hand with good customer culture. For nursing home residents as well as their care supporters, Bonner notes training in hospitality may lead to higher resident satisfaction with quality of life.  She says many hospital leaders receive this training but some nursing home teams do not. "They [nursing home employees] may not receive training in how to interact well with families. Some advisors report that may be due, in part, to limited funding for those types of programs."
"The staff took outstanding care of my mother. They were very attentive to her and her needs and treated her with dignity at her passing. Thank you again for going above and beyond." (AgeFriendly.org user about the Lighthouse Nursing Care Center in Revere, Massachusetts).  
The Moving Forward Coalition's focus on nursing home residents' quality of life is based on the 2022 National Academies of Sciences, Engineering, and Medicine (NASEM) Report on nursing homes and goes well beyond staffing. Its committees are focused on 1) Person-Centeredness, Culture Change, Care Planning & Quality of Life; 2) Staffing & Well-Trained Workforce; 3) Transparency & Accountability of Finances and Ownership; 4) Financing System; 5) System of Quality Assurance; 6) Quality Measurement & Continuous Quality Improvement; and 7) Health Information Technology.
In addition to user star-ratings, Age-Friendly.org users weigh-in on age-friendly care. This is care that is safe and based on what research shows are the most important things to pay attention to as people get older.  Learn about the 4M's of age-friendly care and share your own experience with a hospital, nursing home or home health facility you've used.
 Visit the Moving Forward Coalition website and read the National Imperative to Improve Nursing Home Quality report.
Date posted: Jun 12, 2023