Six Mistakes to Avoid During Medicare Advantage & Prescription Drug Plan Annual Enrollment Period (AEP)
Wanting to make sure this year's Medicare Advantage and Prescription Drug Plan Annual Enrollment Period goes smoothly? Avoid these mistakes during Medicare's Annual Enrollment Period.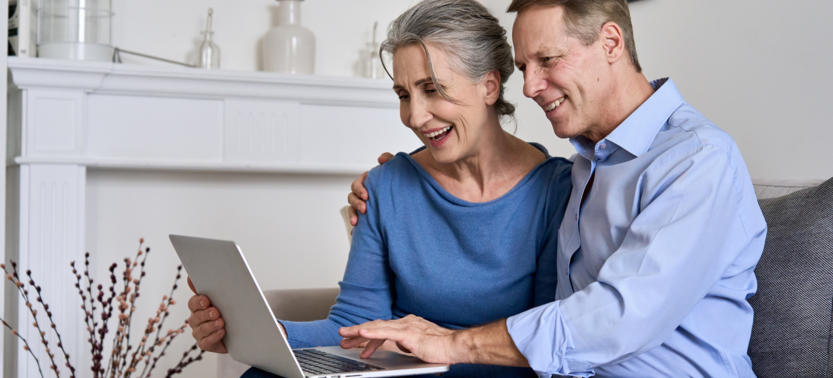 MEDICARE
This article was originally published by AgeFriendly's trusted partner. Call a licensed insurance agent at 1-833-590-2582 (TTY: 1-877-486-2048) to ensure you're getting all the Medicare benefits available to you.
The Medicare Advantage & Prescription Drug Plan Annual Enrollment Period — also known simply as AEP—runs every year from October 15-December 7. During this time, Medicare recipients have the chance to reevaluate their current coverage and make changes. Oftentimes this can lead to more affordable coverage, reduced out-of-pocket costs for prescription drugs or more coverage for a similar price. Regardless, it's always a good idea to consider looking over your coverage to make sure you have all the benefits you deserve.
Although extremely beneficial, this time of year can also be overwhelming, so we put together six common mistakes that are made during AEP.
1. Ignoring Your Medicare Annual Notice of Change
The Annual Notice of Change is a document sent to Medicare beneficiaries listing any changes in plan coverage, service area or costs that will go into effect the following January. It's important to take the time to read through this document, as it will give you an idea of what kind of changes you will need when reevaluating your Medicare plan.
2. Not Considering Prescription Drug Coverage (Medicare Part D)
If you don't take prescription medications, it might seem as if you wouldn't need to purchase a Medicare Prescription Drug Plan, but failing to sign up for one could lead to a lifetime of late penalties. The only exception to this rule is if you have creditable drug coverage from another source, but the easiest safeguard to avoid late fees is to choose the Part D plan with the lowest premium and then adjusting your coverage as your medication needs change. Another option is to consider a Medicare Advantage plan, which may offer prescription drug benefits.
3. Signing Up for the Same Medicare Plan as Your Friends or Spouse
Turning to friends and family who have been through the Medicare enrollment process is a great place to start, but choosing a specific Medicare plan or coverage based on their needs might not be in your best interest. Everybody's health is unique, so what works for them might not work the same for you. The pharmacy you use, the medications you take, and the number of times you visit your doctor can all impact your total annual cost. You could potentially find a plan that controls your annual costs and suits your use of healthcare by shopping around and comparing your options.
4. Not Evaluating Your Medicare Plan to Keep the Same Doctors
Some Medicare plans work exclusively with local networks, meaning only healthcare providers within that network are covered. Medicare networks can change at any time, so if keeping the same provider(s) is important to you, it's crucial to choose a plan that includes your doctor(s) and to reevaluate each year. If you are not tied to a specific doctor, it's still beneficial to revisit your plan each year to ensure you're getting the most affordable rate available to you.
5. Not Being Alert of Medicare Scammers
The unfortunate reality is that Medicare fraud happens every year. Those who choose to dismiss the possibility of Medicare scammers can be the greatest at risk, so it's important to take the process seriously and protect your personal information. Info such as your Social Security number, bank account details and Medicare ID number should only be shared with authorized individuals and sources that you trust. More than 3,000 individuals have rated SelectQuote 'Excellent' on Trustpilot and your information is 100% confidential when you work with us. We not only value your business, but we also value your privacy and follow all HIPAA laws. Learn more about fighting Medicare fraud at Medicare.gov.
6. Not Shopping Around for a New Medicare Plan
Even if you're satisfied with your current plan, there still could be a different plan that controls your annual costs or better suits your use of healthcare. Price and benefits can change every year, so it is always in your best interest to shop around and consider all of your options during the Medicare Advantage & Prescription Drug Plan Annual Enrollment Period.
Date posted: Oct 9, 2023