Top 10 Snowbirding Destinations
International destinations are rising in popularity.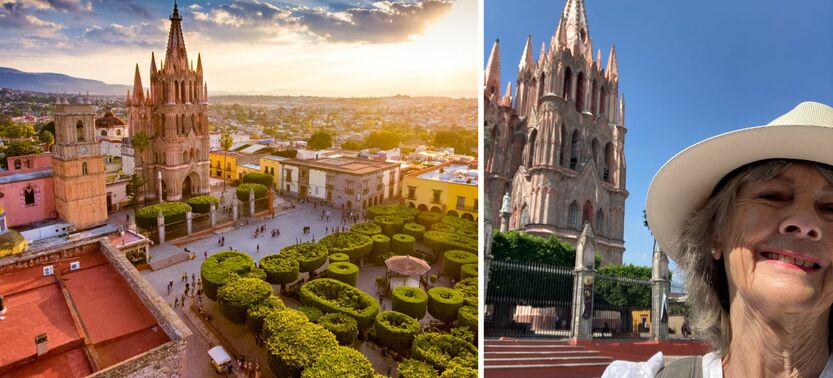 TRAVEL
Snowbirding is a dream for many northerners as they approach and live in retirement: a place to head for a month or more when wintery weather looms.  A survey of Americans conducted by the Age-Friendly Institute reveals that "outside the U.S." is now tied for second place along with Arizona, while Florida remains the perennial favorite for snowbird destinations.  Marilyn Mann is among the rising number of these U.S. residents who snowbirds outside the country.   
Mann, who turned 80 last year, opts for San Miguel de Allende in Mexico.  
"It's about quality of life and the weather," says Mann, along with the ability to socialize with Mexicans with whom she has developed close relationships, and expats from many countries.  
Other popular snowbird destinations in Mexico for Americans and Canadians include Oaxaca, Merida, Lake Ajijic and Acapulco.  Mann says english is widely spoken in all of these places and "there are fascinating people who have decided to retire, or rewire, there".  Adding to these catalysts for selecting Mexico, there are varied musical and artistic venues, and "last but not least, the Writers' Annual Conference each February, which is attended by famous international writers who give and take courses and introduce their latest books."  Hospitality of the local residents plays a big role in where people choose to snowbird.  One New Jersey resident we spoke to says "Mexico is perfect every day and the people are friendly, happy and make you feel wanted".  In addition to Mexico, popular snowbird destinations outside the U.S. include the Caribbean, Central and South America, Europe and even Tahiti.  
Perhaps not surprisingly, Florida still reigns supreme for U.S. snowbirds. 39% of survey respondents choose the sunshine state, specifying locations such as Cape Coral, Sarasota and The Villages. Phoenix and Tucson are the top spots in Arizona.
Snowbirding comes in various forms and covers an array of time spans.  Some snowbirds bring their homes with them as campers, RVs or even as boats.  Many declare permanent residency in low or no-income tax states and claim lower non-resident income taxes in their prior home states. Such scenarios require advance financial planning, and likely a longer time commitment, such as six months or more, but they can be both satisfying for retirees and pay off economically.
Retiring abroad full-time is gaining in popularity.  In 2022, the Social Security Administration reports there were 443,546 retired Americans receiving benefits while living abroad-- more than double the amount from 2000 when 218,200 retired workers received Social Security benefits while living in a foreign country.
Date posted: Jun 12, 2023