Member of the World Health Organization Global Network of
age-friendly
Cities and Communities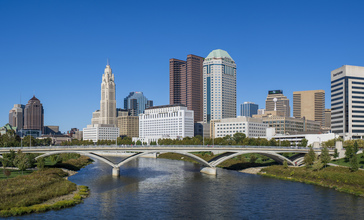 Lot of age discrimination everywhere.
Columbus is a very good place to live for people like myself....78 years old. My only complaint is the weather, the winters can be long, cold and dreary.
The cost of living here is low in comparison to nationwide average, walkable neighborhoods with nice parks, friendly people. The down fall is public transportation. Columbus (Ohio) lacks train service and limited bus service.
I have been out of work since June 2017 and no one will hire me. They ask when I graduated high school to find out your approximate age and suddenly there are no openings. I've had 20 years experience in the dental field with patient contact. i'm ready to file bankruptcy or beg out on the street. I also have a handicap due to a stroke but it doesn't stop me from doing a good job.
Age discrimination hiring with in hospital careers is bad
Senior Living Communities
Explore Home Care Options Near You
Find a Financial Professional Near You
Taxes