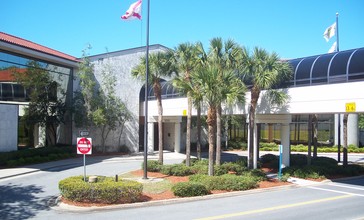 Port Orange is a city in Volusia County, Florida, United States. The city's estimated population was 57,203 in 2013. The city is part of the Deltona-Daytona Beach-Ormond Beach, Florida Metropolitan Statistical Area; the metropolitan area's population in 2010 was 590,289. Port Orange is a principal city in the Fun Coast region of the state of Florida. Port Orange was settled by John Milton Hawks, who brought freed blacks to work at his sawmill after the U.S. Civil War. Esther Hawks established an integrated school in the area. The colony struggled soon after its creation and most colonists left. The area that became known as Freemanville is a legacy of the settlers who stayed in the area.
Great neighbors, safe community, well-kept.
Many older people live here.
There are a lot of senior citizens in this area and also in my neighborhood. We have new families moving here all the time. There are many city and county activities for all ages.
Port Orange is a retirement destination, so many area businesses will cater to the retirement age group.
Plenty of activities in this area. Shopping friendly. Bus transport is timely, I rode the bus myself to shop. Numerous over 55 mobile home parks with lovely pools and many community get togethers. Nearly every store has elderly employees for those who are not ready to retire just yet. If you wished to further your education there are many schools in the area. Lovely restaurants if you wished to have a night out on the town.This is a wonderful area to live in and make a living in.
Senior Living Communities
Explore Home Care Options Near You
Find a Financial Professional Near You
Taxes