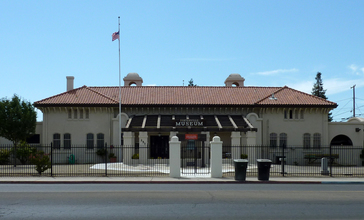 Porterville is a city in the San Joaquin Valley, in Tulare County, California, United States. It is part of the Visalia-Porterville metropolitan statistical area. Since its incorporation in 1902, the city's population has grown as it annexed nearby unincorporated areas. The city's July 2014 population (not including East Porterville) was estimated at 55,466. Porterville serves as a gateway to Sequoia National Forest, Giant Sequoia National Monument and Kings Canyon National Park.
I think since covid everyone has been age friendly and look out for one another.
This place is age friendly because they are wonderful people, that love to joke around with you. They also love the people who help them
The concept of age friendly to me around here, has been globally coined by society, there is a growing literature growing on the community, that help hinder communities from being age friendly.....
The people makes it age friendly because they like to conversate and make me feel welcomed.
Senior Living Communities
Explore Home Care Options Near You
Find a Financial Professional Near You
Taxes