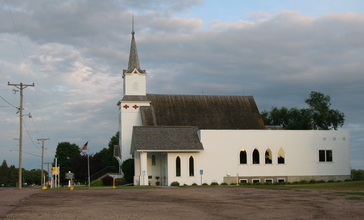 Renner is an unincorporated community in Minnehaha County in the U.S. state of South Dakota. Renner has been assigned the ZIP code of 57055. The demographics of Renner are not listed separately by the United States Census Bureau, but are included within those of Mapleton Township. The 2000 Census reported a total population of 2,128 for all of Mapleton Township.
Renner lies just north of Sioux Falls on South Dakota Highway 115. It lies in the valley of the Big Sioux River on a line of the Chicago, Milwaukee, St. Paul and Pacific Railroad.
After completing the first non-stop solo flight across the Atlantic Ocean in May 1927, Charles Lindbergh made a stop in Renner on August 27, 1927. Contemporary estimates reported that between thirty and forty thousand people came to Renner to welcome him.
Explore Home Care Options Near You
Consider the benefits of an in-home caregiver. Care can range from 1 hour a day, to a few hours a week, to full time. Connect to a trusted provider today.
Find a Financial Professional Near You
Taxes
A
How did South Dakota earn the grade of A? We examined the state taxes based on how age friendly they are. South Dakota has a state sales tax of 4.50%. Of particular interest is that South Dakota does not have taxes on social security. There are no estate taxes. There are no taxes imposed on inheritance. South Dakota has an effective property tax rate of 1.32%. Weighing these taxes and other taxes most likely to impact the aging population is how South Dakota earned its state tax grade of A.
Learn more about taxes in South Dakota