Member of the World Health Organization Global Network of
age-friendly
Cities and Communities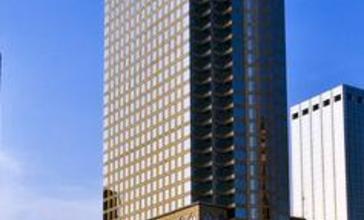 Tampa is a major city in, and the county seat of, Hillsborough County, Florida, United States.
It is on the west coast of Florida on Tampa Bay, near the Gulf of Mexico, and is the largest city in the Tampa Bay Area. The city had a population of 335,709 at the 2010 census, and an estimated population of 377,165 in 2016. Archaeological evidence indicates the shores of Tampa Bay were inhabited by indigenous peoples for thousands of years. The Safety Harbor culture developed in the area around the year 1000 AD, and the descendant Tocobaga and Pohoy chiefdoms were living in or near the current city limits of Tampa when the area was first visited by Spanish explorers in the 16th century.
Interactions between native peoples and the Spanish were brief and often violent, and although the newcomers did not stay for long, they introduced European diseases which brought the collapse of native societies across the Florida peninsula over the ensuing decades. Although Spain claimed all of Florida and beyond as part of New Spain, it did not found a colony on the west coast. After the disappearance of the indigenous populations, there were no permanent settlements in the Tampa Bay area until after the United States acquired Florida from Spain in 1821. In 1824, the United States Army established a frontier outpost called Fort Brooke at the mouth of the Hillsborough River, near the site of today's Tampa Convention Center downtown.
The first civilian residents were pioneer ranchers and farmers who settled near the fort for protection from the nearby Seminole population. The town grew slowly, and had become a minor shipping port for cattle and citrus by the time of the United States Civil War. Tampa Bay was blockaded by the United States Navy during the war, and Tampa fell into a long period of economic stagnation that continued long after the war ended.
The situation finally improved in the 1880s, when the first railroad links, the discovery of phosphate, and the arrival of the cigar industry jump-started its development, helping Tampa to grow from an isolated village with less than 800 residents in 1880 to a bustling city of over 30,000 by the early 1900s. Today, Tampa is part of the metropolitan area most commonly referred to as the "Tampa Bay Area". For U.S. Census purposes, Tampa is part of the Tampa-St. Petersburg-Clearwater, Florida Metropolitan Statistical Area.
The four-county area is composed of roughly 2.9 million residents, making it the second largest metropolitan statistical area (MSA) in the state, and the fourth largest in the Southeastern United States, behind Miami, Washington, D.C., and Atlanta. The Greater Tampa Bay area has over 4 million residents and generally includes the Tampa and Sarasota metro areas.
The Tampa Bay Partnership and U.S. Census data showed an average annual growth of 2.47 percent, or a gain of approximately 97,000 residents per year. Between 2000 and 2006, the Greater Tampa Bay Market experienced a combined growth rate of 14.8 percent, growing from 3.4 million to 3.9 million and hitting the 4 million population mark on April 1, 2007. A 2012 estimate shows the Tampa Bay area population to have 4,310,524 people and a 2017 projection of 4,536,854 people.
Tampa is a large city which is age friendly for any age. There are always many choices on things to do which range from outdoor to indoor activities and many things are free or inexpensive.
I have been searching for full time "professional" employment since November of 2017. I will go through 3, sometimes 4 rounds of interviews and everyone is thrilled with career history and my qualifications till the person I will be reporting to is in there early 30's and I am in my late 50's. I then get an email saying, while my qualifications are impressive, we went another direction or you are not a fit for our team. Age Discrimination without outright discriminating. I initially did not think this was anything, till the 3rd time in a row it happend. My answer is NO, definately not Age friendly. I have heard this 6 times now in as many months.
Public Transit needs major over haul. Little weekend and late night service. They just cut back on some routes. Always talking about adding light-rail but talk goes no where. Sparse routes between city and suburbs. Service is clean and neat. Senior discount is available. Transit is managed by young folks with no senior inputs.
Going for a job interview at an eatery on Dale Mabry I had idiots blasting their horn as I slowly backed out of a parking space in the resturant's lot. As soon as I entered the street in front yet another idiot came rushing up from behind me in an Enterprise rental truck and also blasted his horn. It's a terribly dangerous situation trying to navigate these streets let alone attempt any business appointments with these knuckle-dragging cretins! They belong in a zoo or at least in a cage like the animals they are!
While giving this almost all 5 stars, Tampa has a backwoods transit system, with only 4 routes that operate on weekends and only 2 that go past 7 o'clock at night
Senior Living Communities
Explore Home Care Options Near You
Find a Financial Professional Near You
Taxes